Books On Relationship
In his book Wired for Love: How Understanding Your Partner's Brain Attachment Style Can Help You Diffuse Conflict and Build a Secure Relationship, American author and psychotherapist Stan Tatkin speaks about how a partner's attachment style can affect the way a person deals with conflict and their ability to form a secure relationship.
Wired for Love is a complete insider's guide to understanding a partner's brain and promoting love and trust within a romantic relationship. Readers learn ten scientific principles they can use to avoid triggering fear and panic in their partners, manage their partners' emotional reactions when they do become upset, and recognize when the brain's threat response is hindering their ability to act in a loving way. By learning to use simple gestures and words, readers can learn to put out emotional fires and help their partners feel more safe and secure. The no-fault view of conflict in this book encourages readers to move past a ""warring brain"" mentality and toward a more cooperative ""loving brain"" understanding of the relationship. Based in the sound science of neurobiology, attachment theory, and emotion regulation research, this book is essential reading for couples and others interested in understanding the complex dynamics at work behind love and trust in intimate relationships.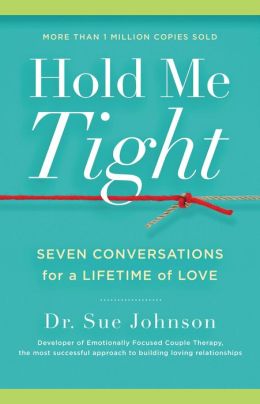 In Hold me Tight, Dr. Sue Johnson presents Emotionally Focused Therapy to the general public for the first time. Johnson teaches that the way to save and enrich a relationship is to reestablish safe emotional connection and preserve the attachment bond. With this in mind, she focuses on key moments in a relationship-from Recognizing the Demon Dialogue to Revisiting a Rocky Moment-and uses them as touchpoints for seven healing conversations. Through case studies from her practice, illuminating advice, and practical exercises, couples will learn how to nurture their relationships and ensure a lifetime of love.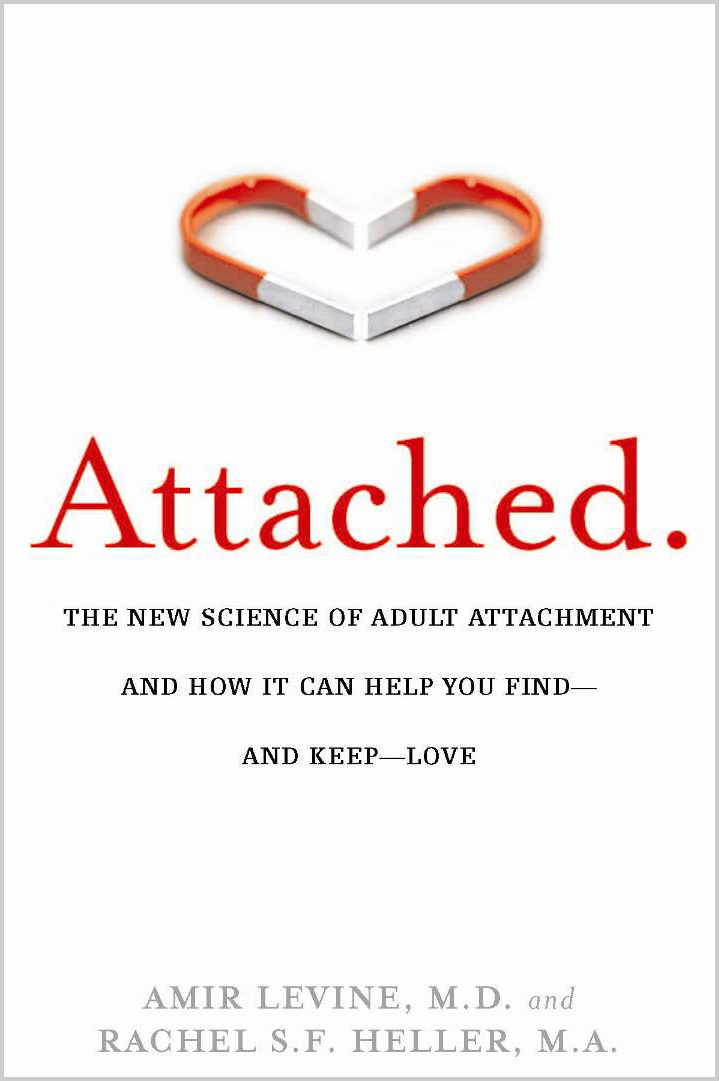 In Attached, Levine and Heller reveal how an understanding of adult attachment-the most advanced relationship science in existence today-can help us find and sustain love. Pioneered by psychologist John Bowlby in the 1950s, the field of attachment posits that each of us behaves in relationships in one of three distinct ways:
Anxious people are often preoccupied with their relationships and tend to worry about their partner's ability to love them back Avoidant people equate intimacy with a loss of independence and constantly try to minimize closeness. Secure people feel comfortable with intimacy and are usually warm and loving.
Books
Your Hearts Desire
"Sonia is one of my personal favorites. I participated in a workshop with her a few years ago and her energy and enthusiasm is off the charts. Heart's Desire takes the reader into a conversation with their true self, unlocking ideas and creativity that lead to a deeper understanding of purpose.
True Balance
Another Sonia fav! True Balance is a fun resource for understanding Chakra energy and how to stay in balance.
Anatomy of the Spirit
Caroline Myss is a gifted healer, writer and teacher. I have taken her classes and enjoy her sacred yet straight forward approach to life. This book provides a deep understanding of our bodies' energy centers (Chakra's) and how we can manage our own energy more effectively.
Sacred Contracts
A great book for understanding the various archetypes and how they work within our own lives.
Return to Love
This is one I go back to over and over! Marianne Williamson book provides beatiful lesson's on maintaining compassion and love for ourselves and the world.
Laws of Prosperity
Edwene Gaines is amazing. I have been fortunate enough to participate in her prosperity workshop and she is soulfully committed to spreading the ideas and understandings of prosperity consciousness. I have used her principles in my own work and have seen them change live.
Codependent No More
For many,  to heal something we need to understand what IT is. This is a great reference tool for understanding what codependency looks like and how we can begin to heal from it.
You can heal your life
This is another book on my shelf that is dog eared and has coffee stains on it! This book makes the connection between the mind, body and spirit and healing.
Succulent Wild Women
This one is just plain fun! A guilty pleasure and be careful, you might learn something about yourself as well.